Using the graphical interface below, customize the date range and select the metal. Then from the drop-down menu, select the data detail desired and hit the Show Graph button.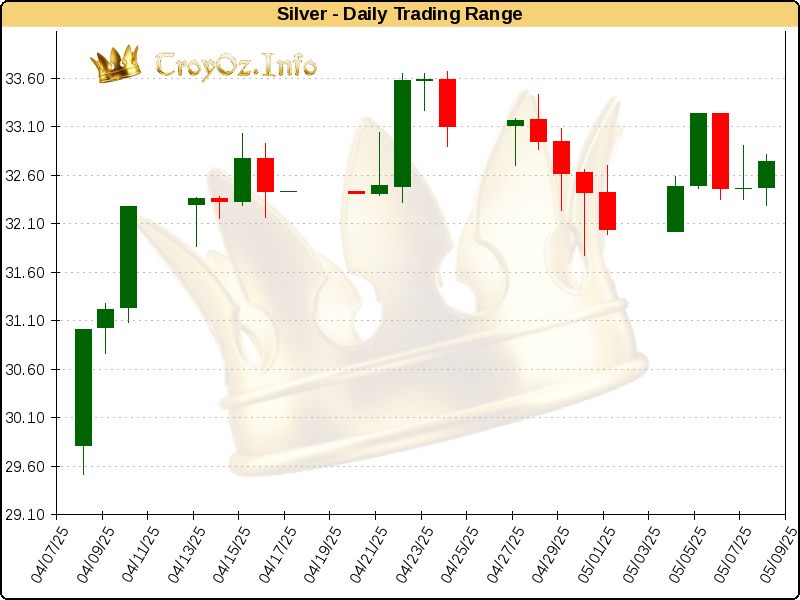 Gold
Silver
Platinum
Palladium
Show Moving Average & Technical Trading Indicators
Disclaimer: Be advised that trading these or any other financial or investment markets entail risks. The data presented within this website is not guaranteed to be accurate and although every effort is made to ensure data consistency and integrity, the sources from which the data are pulled may be in error. Therefore, SaamFarang, OunceofSilver.Info or anyone involved with these entities will not accept any liability for damage or loss as a result of anyone's reliance on any data presented within this website.